WISCONSIN — As temperatures cool and Halloween events roll out, it's clear that fall is finally here in Wisconsin.
That means many Wisconsinites and their families will venture out to start their fall traditions, whether it's visiting the local pumpkin patch or the apple orchard, hiking through the forests of gold or baking those sweet apple pies.
Here, we round out some of the top pumpkin patches around the state.
Milwaukee area
(File photo)
Linders Pumpkin Farm
19075 W. Cleveland Ave., New Berlin, Wis.
Linders Pumpkin Farm is open every day from Sept. 17 through Oct. 31 from 10 a.m. to 6 p.m., weather permitting. Parking is free, and there's no admissions fee. While perusing the pumpkins, guests can also head to a petting zoo, play area or corn maze for an additional fee. Plus, try your hand at pumpkin bowling or ride the Pumpkin Express Barrell train.
Cedarburg Creek Farm
649 Hwy. 60, Cedarburg, Wis.
Family-owned Cedarburg Creek Farm hosts a pumpkin patch, kid's straw bale, corn maze, petting zoo, wagon rides and more from Sept. 17 through Oct. 31. The pick-your-own-pumpkin patch, featuring thousands of pumpkins, is open from 10 a.m. to 6 p.m. and free to enter. The farm also puts on a tractor show from Sept. 24 to 25.
Basse's Fall Fest
3190 County Line Q, Colgate, Wis.
After you select your perfect pumpkin, spend the day at Basse's playing games in the "barncade," sipping a beer from the Beer Barn, visiting the bunnies, watching the duck races, completing an obstacle course, conquering the slides or mechanical bulls and enjoying dozens of other activities. Fall Fest opens on Sept. 17 and runs through Oct. 31.
Madison area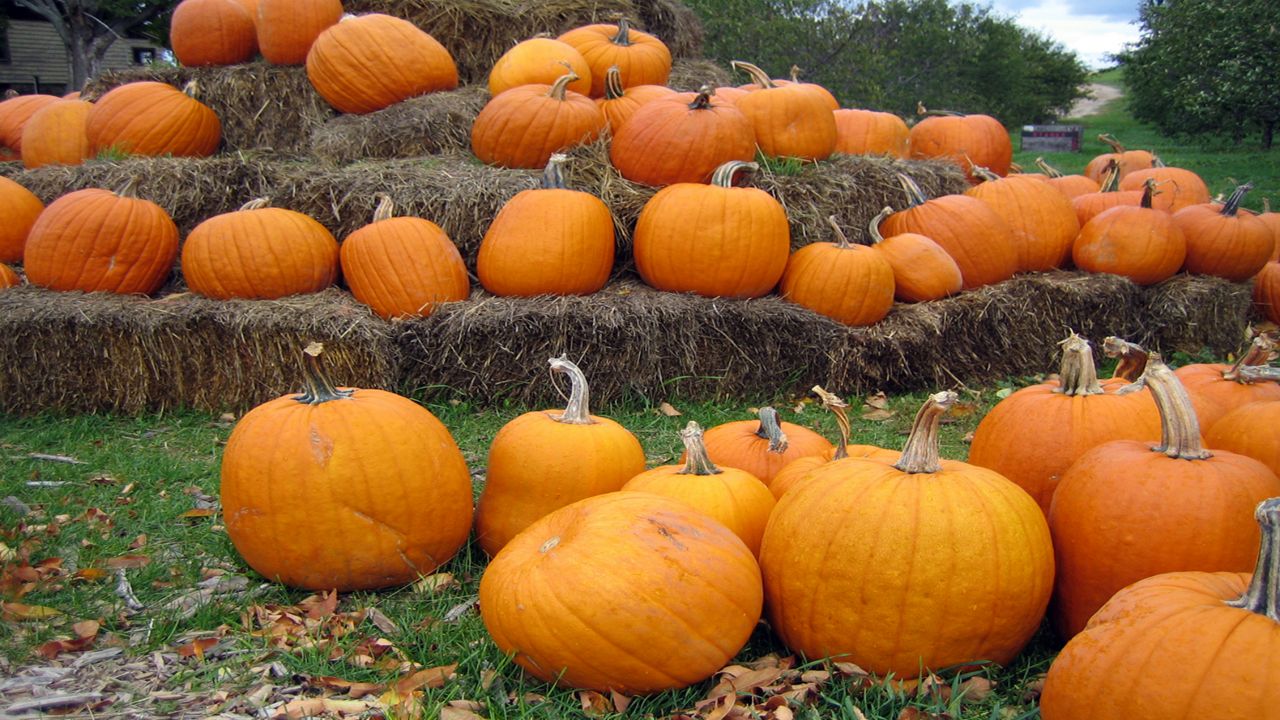 (File photo)
Schuster's Farm
1326 U.S. Hwy. 12 and 18, Deerfield, Wis.
Schuster's Farm features 14 acres of pumpkins for you to find the perfect pick from Sept. 17 to Oct. 31. The farm also features an eight-acre corn maze, wagon rides, a haunted forest, yummy treats over a bonfire and dozens more fall-themed activities. Schuster's is open from 9 a.m. to 6 p.m. on weekdays and from 10 a.m. to 6 p.m. on weekends.
Anderson's Pleasant Patch Pumpkins
2313 Koshkonong Rd., Cottage Grove, Wis.
This self-service pumpkin patch is open from Sept. 17 through Oct. 31. Wagon rides to pick pumpkins are available on weekends. Gourds, squash, corn stalks, straw bales, ornamental corn and crafts are also available to purchase. There's also a haunted house and hiking trail on site.
Enchanted Valley Acres
5047 Enchanted Valley Rd., Cross Plains, Wis.
From Sept. 10 through Oct. 30, Enchanted Valley Acres features plenty of pre-picked pumpkins and pick-your-own pumpkins for your choosing. Enchanted Valley Acres features scenic views, sunflowers, concessions, a corn maze, slides and play areas. It's open on Saturdays and Sundays in September, and Fridays, Saturdays and Sundays in October, as well as select Thursdays that month.
Green Bay area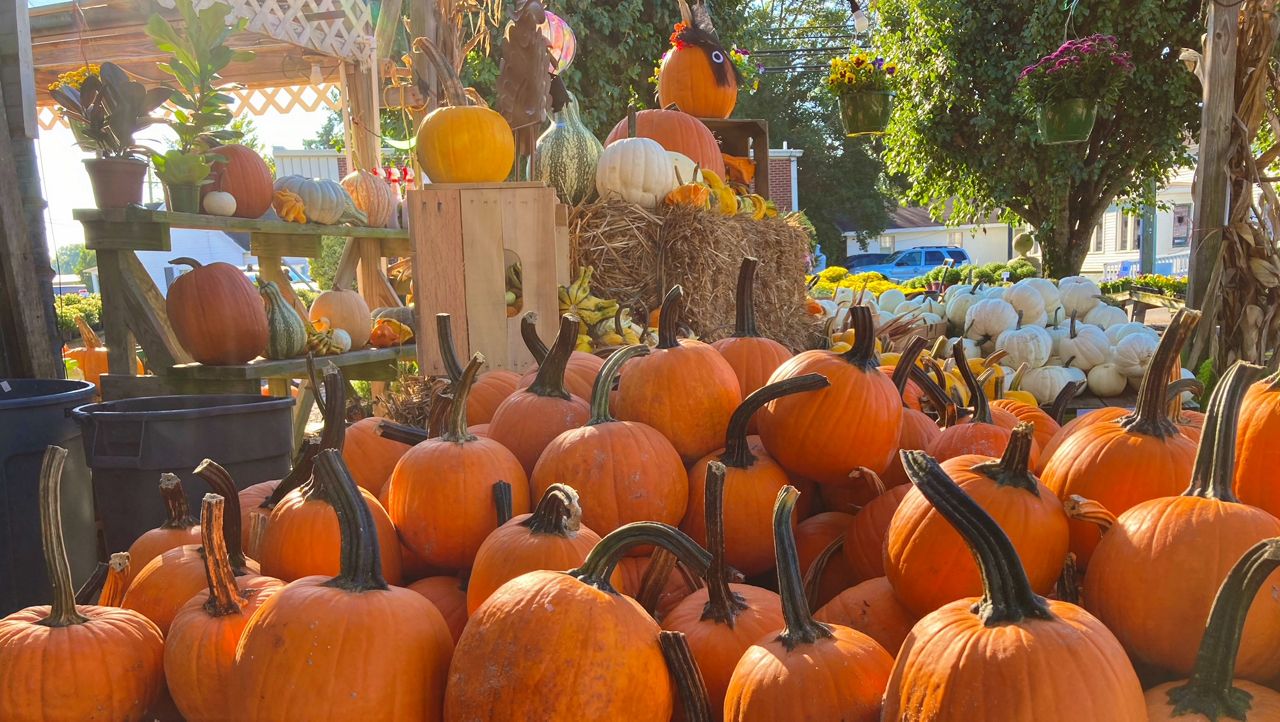 (File photo)
Cuff's Farms
N2299 Ledge Hill Rd, Hortonville, Wis.
From Sept. 24 through the end of October, for $12 a person, pick one large pumpkin, two mini pumpkins, two gourds and two piece of corn straight from the field at Cuff's Farms. Plus, enjoy a wagon ride at the family-owned farm.
Porter's Patch
W4314 State Hwy. 156, Bonduel, Wis.
From Sept. 17 through Oct. 30, Porter's Patch puts on Farmtoberfest. Porter's Patch offers more than 40 kinds of pumpkins for you to pick your perfect one. While you're there, you can make your own scarecrow, decorate your pumpkin, make a bouquet, try out the corn maze, enjoy a hayride, play games and try tons of their autumnal activities. Plus, bring your pups to the patch on Sept. 25. Admission is $10, and the patch is open on weekends from 11 a.m. to 4 p.m.
Berryland
5687 Steinkraus Ln., Abrams, Wis.
Select your pumpkins, gourds and autumn decor at Berryland this fall. Berryland also hosts kid-friendly haunted hayrides, games, crafts, Monster Mash dancing, duck races, mums and more.