LOS ANGELES — With dozens of high-horsepower race cars descending on LA Memorial Coliseum this weekend, downtown is about to get loud. NASCAR's Busch Light Clash is gearing up for its LA debut Sunday. Here's what you need to know if you go.
What is the Busch Light Clash?
It's an annual pre-season NASCAR Cup Series exhibition event held before the season-opening Daytona 500 later in February. The race had been held at Daytona International Speedway since 1979, but it moved to the Los Angeles Memorial Coliseum this year.
When is it?
The main race is Sunday, February 6. Gates open at 10 a.m. Heat races begin at 12 p.m. The last-chance qualifying round starts at 1 p.m. The main event starts at 3 p.m. The Busch Light Clash Qualifying Day is Saturday, February 5. Gates open at 1 p.m., with qualifying races beginning at 5:30 p.m.
The track
The field that has hosted the University of Southern California Trojans football team for the last 98 seasons on a manicured patch of grass has been retooled as a temporary asphalt track. Just a quarter mile in length, the Coliseum track is an oval shape that is also the shortest length NASCAR can run on. The 26 tracks NASCAR uses for the Cup Series are a mix of ovals and serpentine road course tracks that range in length from .526 to 2.66 miles.
The race
The Busch Light Clash at the Coliseum is the season opener to the NASCAR Cup Series. Drivers in Sunday's 150-lap main event qualify based on practice sessions the day earlier that determine the lineups for heat races on Sunday, culminating with a 150-lap main event.
NASCAR expects the race to be high contact.
"You might see some bumping from rear-to-rear, door-to-door, side-to-side. It's a contact sport, but this will be more pronounced because it's such a short track," Auto Club Speedway President Dave Allen told Spectrum News 1. "The fastest way around the track will most likely be around the bottom, so when there's only one fast lane on the track, it causes the drivers to use their car to try to move somebody out of the way."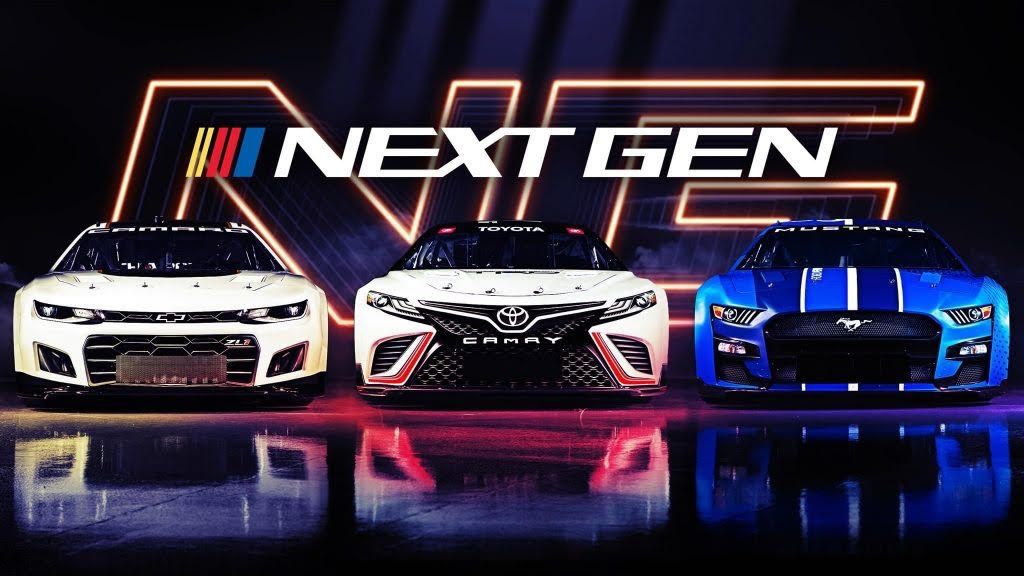 The cars
This weekend's Busch Light Clash marks the debut of NASCAR's seventh generation cup cars: The Chevrolet Camaro ZL1, Toyota TRD Camry and Ford Mustang. The next gen cars are all powered with 670-horsepower engines. A maximum of 23 cars will race at the Coliseum at the same time. Because the track is so short, the cars are expected to reach a maximum of about 90 mph compared with 200+ mph at Auto Club Speedway in Fontana and many other NASCAR Cup Series tracks.
The show
Besides the main race, NASCAR will host an interactive exhibit along the Coliseum's Christmas Tree Lane. The Miami-based rapper and singer Pitbull will perform a pre-race concert Sunday at 2 p.m. The SoCal rapper Ice Cube will also perform halfway through the race at Lap 75.
How to get there
NASCAR is encouraging guests to take public transportation. Fans can take the Metro E (Expo) Line and exit at the Exposition Park/USC stop or take the Metro J (Silver) like and exit at 37th Street/USC.
NASCAR also recommends pre-ordering Lyft and Uber rides to avoid long waits. Pickups and drop-offs are on Vermont Avenue and Exposition Park Blvd. near the Coliseum's Gate 19 entrance.
Where to park
Coliseum parking can be booked in advance through ParkMobile.
How much are tickets?
Tickets start at $65 for adults and $10 for children 12 and under. But if you don't want to pay, you can watch it for free on TV. Sunday's race will be broadcast on FOX starting at 3 p.m. Pacific Time.