CARSON, Calif. — Sit inside a Porsche Cayenne, take a trip into outer space. That's the concept behind a new location-based virtual reality game available at the Porsche Experience Center in Carson.
A mash-up between a roller coaster ride and a video game that takes place inside a moving vehicle and uses a VR headset, Cosmic Chase is designed to entertain kids in the back seat while a parent speeds around the German automaker's SoCal road-handling course.
What You Need To Know
Cosmic Chase is a location-based virtual reality game that passengers play in the back seat of a moving vehicle
The game is only available at the Porsche Experience Center in Carson
Holoride is a Munich-based entertainment technology company that partnered with Porsche and Schell Games on Cosmic Chase
The technology synchronizes the vehicle's sensor data with a VR headset to mimic the vehicle's motions in the game
"Most people come here to experience sports cars on a track, and very often they bring their families," Nils Wollny said. The chief executive of the Munich-based entertainment technology startup Holoride partnered with the German automaker and the Pittsburgh-based gaming company Schell to create the game.
"This is an offering for the family to be entertained and to go on a thrill ride and have a different race track experience," he said. "You feel the dynamics of the sports car being driven around the track, and at the same time, you're fully immersed in this virtual environment."
For the pilot program that Porsche announced Thursday, Cosmic Chase players sit in the back seat of the SUV while it's being driven. After being picked up by a professional Porsche driver and seat belted in, they are chauffeured to the starting point of the 1.6-mile course for two trips around the track.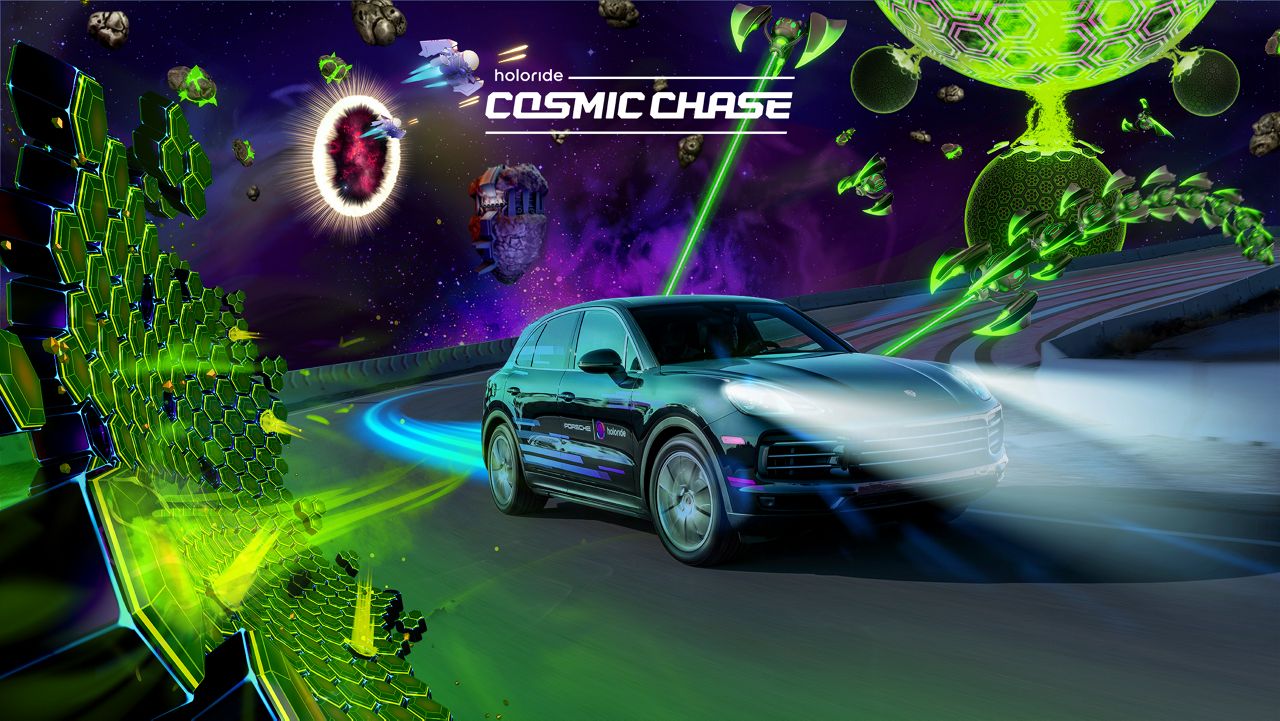 Gamers strap on a Holorider virtual reality headset that blocks out their view of the car and replaces it with a screen so they can experience the game. Mirroring the experience center's road-handling course, which begins with a long straightaway to pick up speed, Cosmic Chase also begins with a sort of space ship launch pad before the player is jettisoned into free-floating space.
Using a hand controller, they are tasked with obliterating menacing globs of green goo as they navigate a treacherous outer-space course filled with floating rocks and other alien hazards, as a commander cheers them on, rewarding them with exploding sound effects and visuals. For the eight- to ten-minute duration of the game, players move through space in a manner that mimics the motion of the vehicle. Holoride technology syncs the car's sensor data with the VR headset.
Holoride's Cosmic Chase offering with Porsche is its first commercial application of a location-based virtual reality experience. Previously, in 2019, it had partnered with Audi for a demonstration of the technology at the Consumer Electronics Show, as well as a temporary location-based attraction with Ford Motor Co. at Universal Studios.
Wollny co-founded Holoride in 2015 "when we started to think about how people spend time in cars, and how can we make that time count for people. For so many people, transit time feels like wasted time."
Later this year, Holoride plans to bring a consumer product version of its technology to market that can be used with makes and models other than Porsche. While Cosmic Chase is a virtual reality video game developed specifically for the German car company, Holoride says its technology could be used for a multitude of applications, including education and wellness.
Partnering with different video content creators, Holoride is looking to create experiences that could make a trip through Los Angeles appear as if it was during a different period in history, creating a learning opportunity. It could also be used for relaxation, providing visuals synced with the car's movements that could make a passenger feel as if he was flying with a pack of birds instead of traveling through a street packed with cars.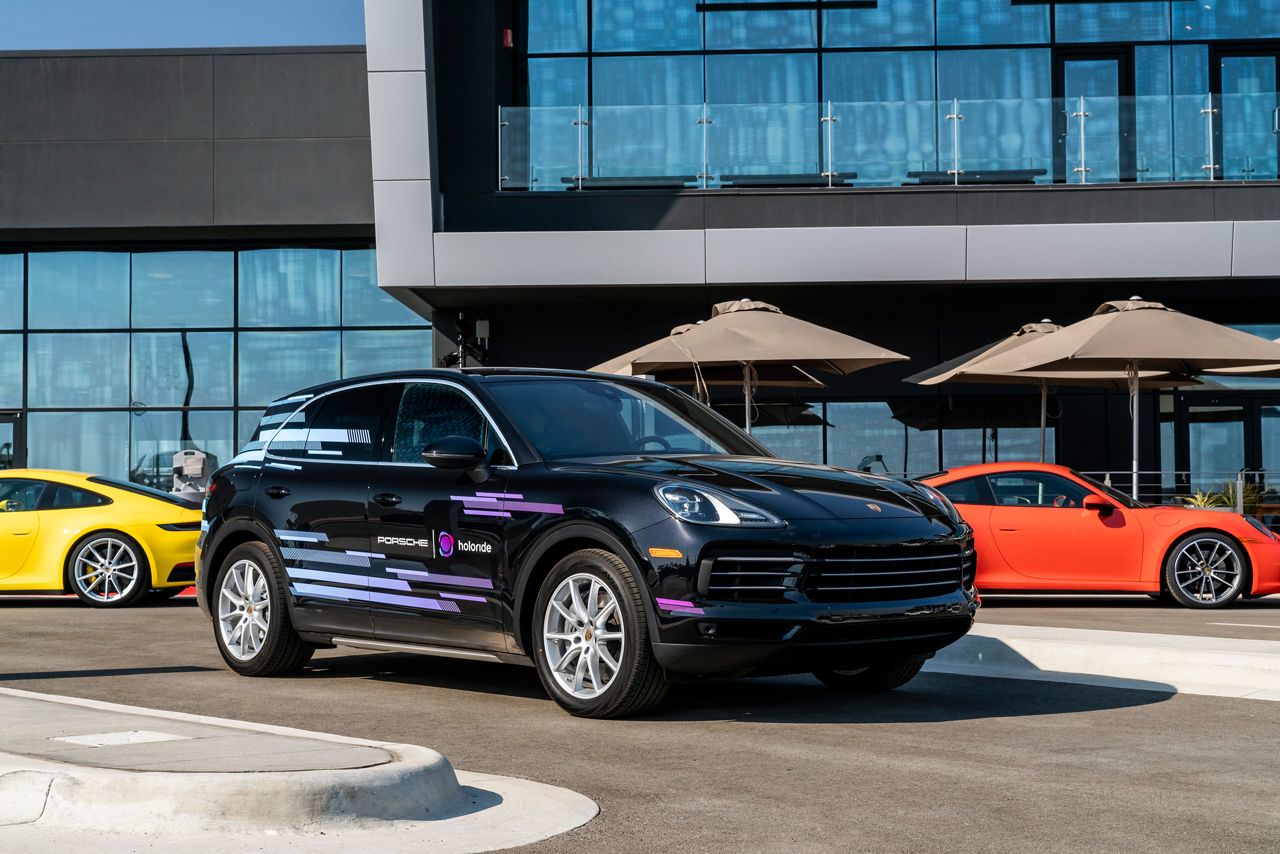 While Cosmic Chase is currently a pilot program available only at the Porsche Experience Center in Carson, "depending on the feedback, we'll refine and evolve the concept and eventually roll it out to further locations," said Porsche spokesperson Jade Logan.
Porsche's Cosmic Chase Holoride is open to the public. To sign up for a spot, register here.