LOS ANGELES — Measuring five city blocks at the edge of downtown, Little Tokyo is a small neighborhood. But starting Saturday, it will be the site of one of LA's largest and longest-running Japanese cultural experiences when the 80th annual Nisei Week returns as an in-person event after two years of COVID-induced virtual programming.
"The last couple years walking around Little Tokyo on what would normally be Nisei Week, it felt like things were amiss," said Cory Hayashi, Nisei Week co-president. "There's a great energy that comes with bringing the crowds back and supporting our local community businesses."
Free and family friendly, Nisei Week kicks off Saturday morning with the crowning of this year's Nisei Week Queen and a special viewing of bonsai, calligraphy, ikebana and other Japanese objects on display inside the Japanese American Cultural and Community Center. The opening weekend concludes with a grand parade featuring Japanese dancers, live music and floats.
The parade, Hayashi said, has been held every year since 1934 except during World War II and, most recently, the COVID-19 pandemic.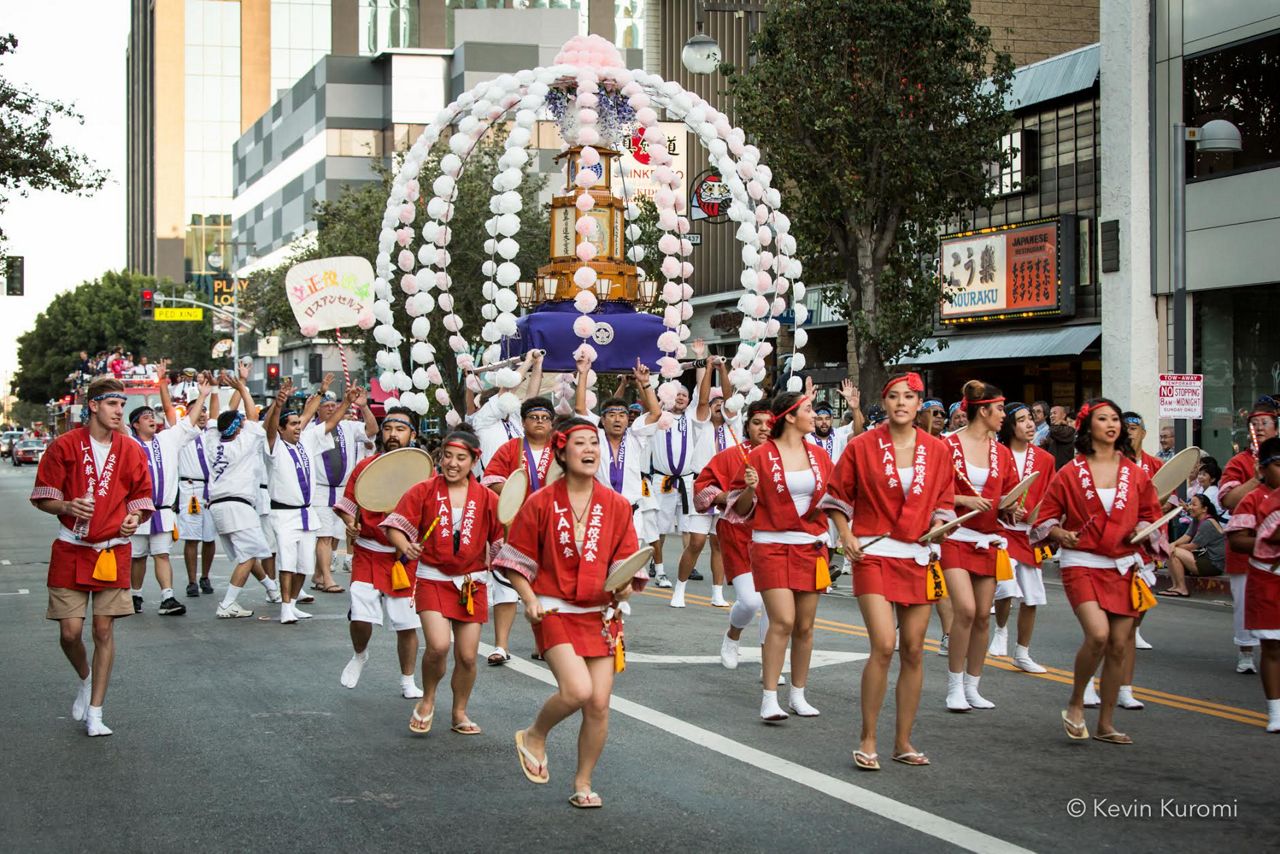 The following weekend, Aug. 20, the festival continues throughout the day with Taiko drumming performances. Taiko was more of a religious tradition when it first came to the United States, but now it incorporates jazz and hip-hop influences to appeal to younger generations.
The fest's second weekend is also the time for Ondo street dancing, "which is traditional Japanese festival dancing that anybody can participate in," Hayashi said. "If you don't know the steps, you just jump in and people will be there to help you out."
And then there is the food. New this year is an event at the Japanese American Cultural and Community Center plaza called Nisei Week Matsui featuring culinary demonstrations, local vendors, artists' booths, games and a beer and sake garden.
"We were looking for a new type of event, and we thought it was a good way to bring everybody together," Hayashi said of the new Matsui collaboration. "Who doesn't like Japanese food?"
The 80th annual Nisei Week Japanese Festival kicks off Saturday, Aug. 13, and runs through Aug. 21.