LOS ANGELES — When NASCAR kicks off its 2022 Cup Series next year, the cars will do what they normally do: Careen around corners, nudging competitors out of the way to get to the checkered flag. What's different about the season-opening exhibition race is that it will happen at the Los Angeles Memorial Coliseum.
On Tuesday, the field that has hosted the University of Southern California Trojans football team for the last 98 seasons on a manicured patch of grass was being retooled as a temporary asphalt track with 9,200 cubic yards of recycled concrete, 6,800 cubic yards of asphalt paving and 1,400 feet of safety barriers for the Busch Light Clash taking place Feb. 6. 
What You Need To Know
NASCAR's Busch Light Clash Cup Series opener will take place at the LA Coliseum on Feb. 6
The football field is being temporarily transformed as a quarter-mile asphalt oval track
The Feb. 6 race will mark the debut of NASCAR's seventh generation cup cars
Miami-based rapper and singer Pitbull will also perform
"There's a rich racing history in Southern California and here in Los Angeles," said Dave Allen, president of Auto Club Speedway in Fontana, where NASCAR has been running races since 1997 and will host its 25th anniversary at the track the weekend of Feb. 25. "We're hoping to create some history here ourselves." 
For the first time since 1956, when NASCAR held a race in Chicago's Soldier Field, the famed stock car racing organization will kick off its season not only inside a major city stadium, but with a short quarter-mile track. It will also be historic for the cacophonous debut of NASCAR's seventh generation cup cars: The Chevrolet Camaro ZL1, Toyota TRD Camry and Ford Mustang.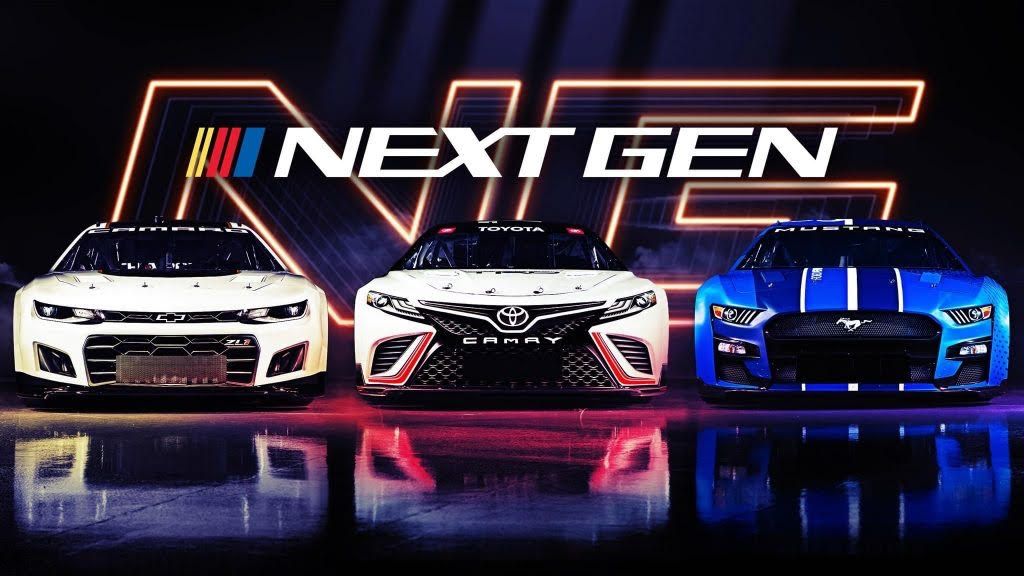 "It's a perfect test ground," former NASCAR Daytona 500 champion Michael Waltrip said at Tuesday's groundbreaking. "They're going to learn the ins and outs of the car here at the Coliseum and then, head off to Daytona."
Unlike the two-mile track at Fontana, where 40 cars race at the same time, there will be a maximum of 23 on the asphalt at the Coliseum. Because the track is so short, the cars will also reach a maximum of about 90 mph, compared with 200+ mph at Auto Club Speedway.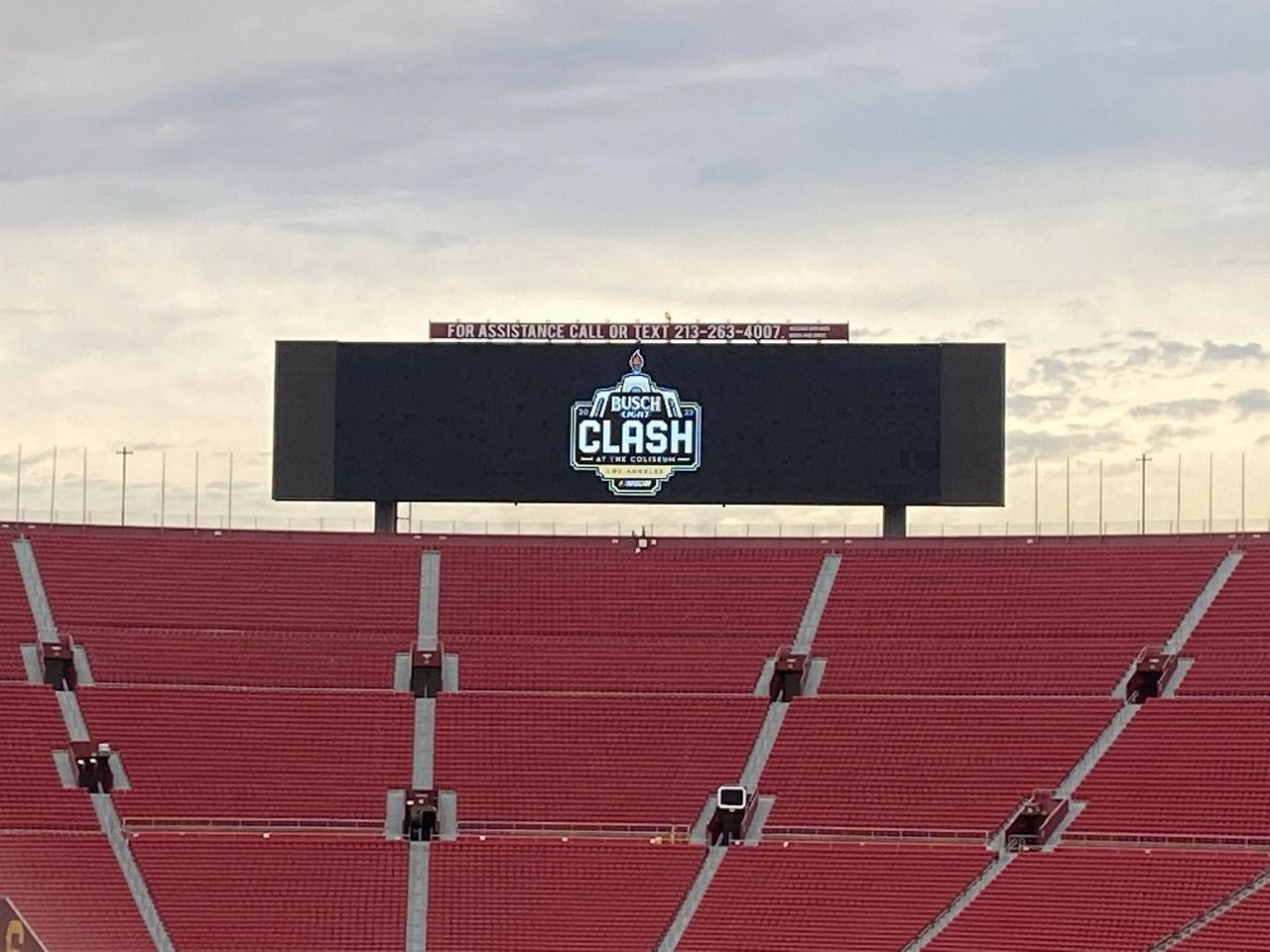 "You might see some bumping from rear-to-rear, door-to-door, side-to-side. It's a contact sport, but this will be more pronounced because it's such a short track," Allen said of the Coliseum's temporary quarter-mile oval. "The fastest way around the track will most likely be around the bottom, so when there's only one fast lane on the track, it causes the drivers to use their car to try to move somebody out of the way."
On Feb. 5, NASCAR Cup Series drivers will race practice sessions, ending their first day with qualifying runs that will determine the lineups for heat races on Sunday that will culminate in a 150-lap main event.
In addition to the main race, NASCAR will host an interactive exhibit along the Coliseum's Christmas Tree Lane. The Miami-based rapper and singer Pitbull will also perform. Tickets start at $65 for adults and $10 for children 12 and under.
"Bringing the race to the metro area right in the heart of LA to such an iconic venue exposes our sport to people that may not have had the chance to see it in person before," Allen said. "It's something we've never done before, and I think it's important to keep evolving the fan base to do things in different ways and try something new."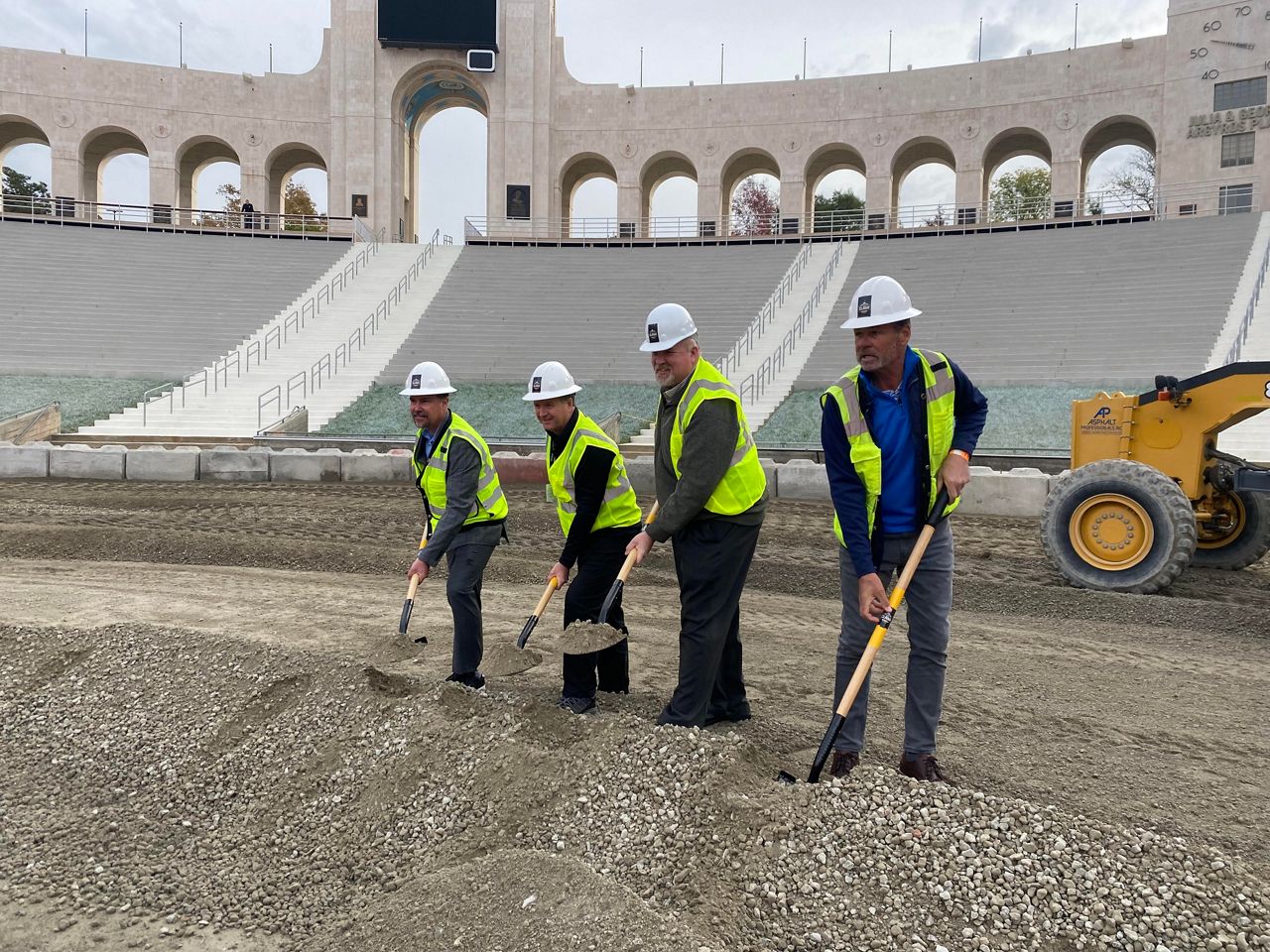 Tuesday's NASCAR groundbreaking took place 100 years to the day since the Coliseum's original groundbreaking ceremony back in 1921, according to Coliseum assistant general manager Kevin Daly. In the decades since, the venue has primarily been used for USC football games, but it's also hosted two Super Bowls, one World Series and the prior two Olympic Games that took place in Los Angeles.
Daly said it will transition back to a grass playing surface for other sports on Feb. 7.