HOUSTON, Texas — Why only watch reruns of one of America's most popular sitcoms when you can live in it?
A "Friends"- themed house is now on sale in Houston. The asking price is a modest for Texas $330,000.
The two bedroom, two-and-a-half bath house is filled with scenes and furnishings of the show that will make you feel like you just stepped into your TV.
When you walk inside the house, you are greeted with a mural that has the iconic fountain where the "Friends" cast danced around to their catchy theme song at the beginning of each episode.
Monica's iconic blue kitchen. (HAR.com)
Wake up with breakfast inside Monica's iconic blue kitchen. There's even a blackboard hanging on the wall that claims the kitchen as Monica's. The living room copies Central Perk, the coffee shop where the "Friends" cast spent a lot of their time and created many memories.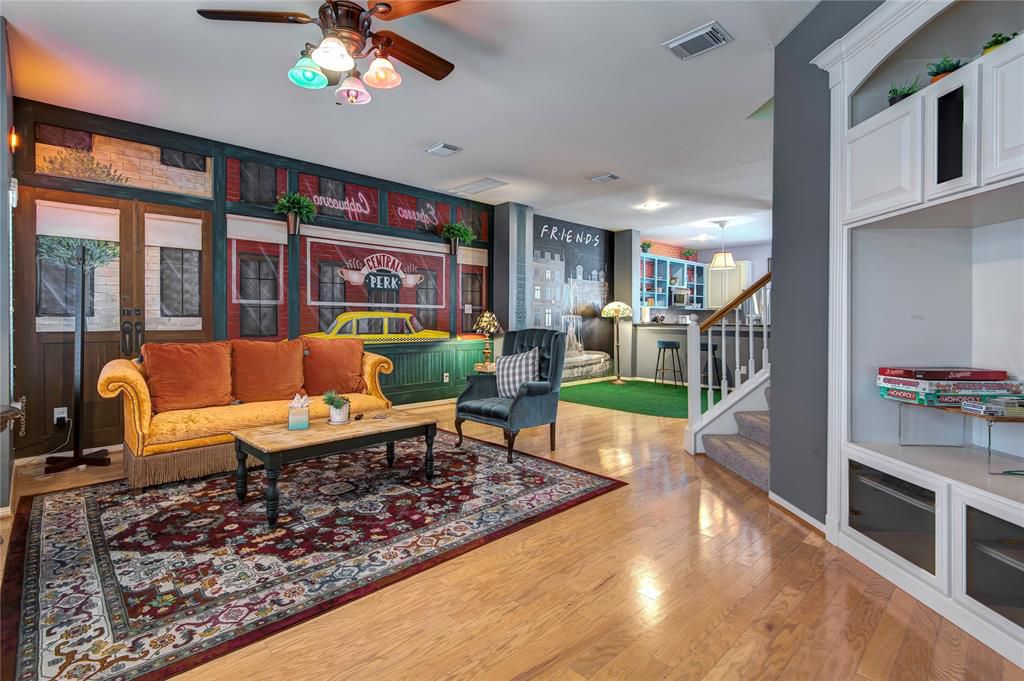 Living room modeled after Central Perk. (HAR.com)
Along the staircase, there is artwork of Ross yelling "Pivot!" as he tries to carry a couch upstairs. This is based on the scene where Ross and Rachel attempt to move a couch.
At the top of the stairs, you'll find a foosball table surrounded by comfortable seating. "Friends" fans will notice the similarities based off of Joey and Chandler's apartment.
The three story house boasts of a two car garage with a Tesla charger as well as storage under the stairs.​ It is located at 1706 Bevis Street in Houston.