CINCINNATI — For more than a decade, Cincinnati has become a focal point of the music world each summer with the Art of the Piano Festival.
What You Need To Know
The 2022 Art of the Piano festival returns to Cincinnati this July

There are 26 events ranging from concerts to lectures to lessons for star students from across the globe
Awadagin Pratt created the festival to provide pianists, composers, students and audiences a way to connect over a mutual love of music.
A key part of the festival is a series of "masterclasses" that give young artists opportunities to discuss their craft with some of the top pianists in the world
Now after a two-year hiatus because of the pandemic, talented pianists and composers from across the globe will descend on the Queen City this July for several weeks of concerts, lectures, lessons for star students and general enjoyment of the performance art.
The 2022 Art of the Piano festival kicked off Wednesday night. It will continue through July 24. Concerts and recitals will take place at several sites in Cincinnati, including Memorial Hall in Over-the-Rhine.
Awadagin Pratt is a world-renowned pianist based in Cincinnati. He created the Art of the Piano festival back in 2011. (Photo provided by Awadagin Pratt)
There are 52 pianists and other orchestra members scheduled to perform over the next three weeks. The festival includes 26 events overall.
Awadagin Pratt, a world-renowned pianist based in Cincinnati, created the festival back in 2011. His goal was to provide pianists, composers, students and audiences a way to connect over a mutual love of music. It's also a way to continue to grow the artform, both in terms of innovations and diversity.
A major component of the festival is to make the shows accessible to a broader cross-section of would-be concert-goers, Pratt said.
If purchased in advance, tickets to individual performances cost $25.00. They go up to $30 at the door.
All-festival passes cost $175, but a two-pack goes for $135 each. A pass gets a person into all concerts and talks. Each festival pass comes with bring-a-friend vouchers for two concerts.
"We will have several different types of transcriptions, improvisers, productions using electronic sound and animation, and of course some straight classical," Pratt said. "You'll hear and meet some of the composers and we'll have discussions with the producers of the project."
New works and big expectations
This year's festival will serve as the debut of the Stillpoint Project — a concert centered around the exploration of truth and beauty. Pratt's inspiration came from "Burnt Norton," the first poem of T. S. Eliot's "Four Quartets."
The project is four years in the making. He worked on it with his long-time friend and collaborator, Mark Rabideau. They enlisted the help of American composer Judd Greenstein and six other "powerhouse musicians" on Stillpoint, Pratt said.
Pratt doesn't plan to release the album until next year, but he will debut it during a free concert Sunday, July 10. He'll perform alongside the Grammy-winning vocal group Roomful of Teeth and A Far Cry, a Grammy-nominated chamber orchestra.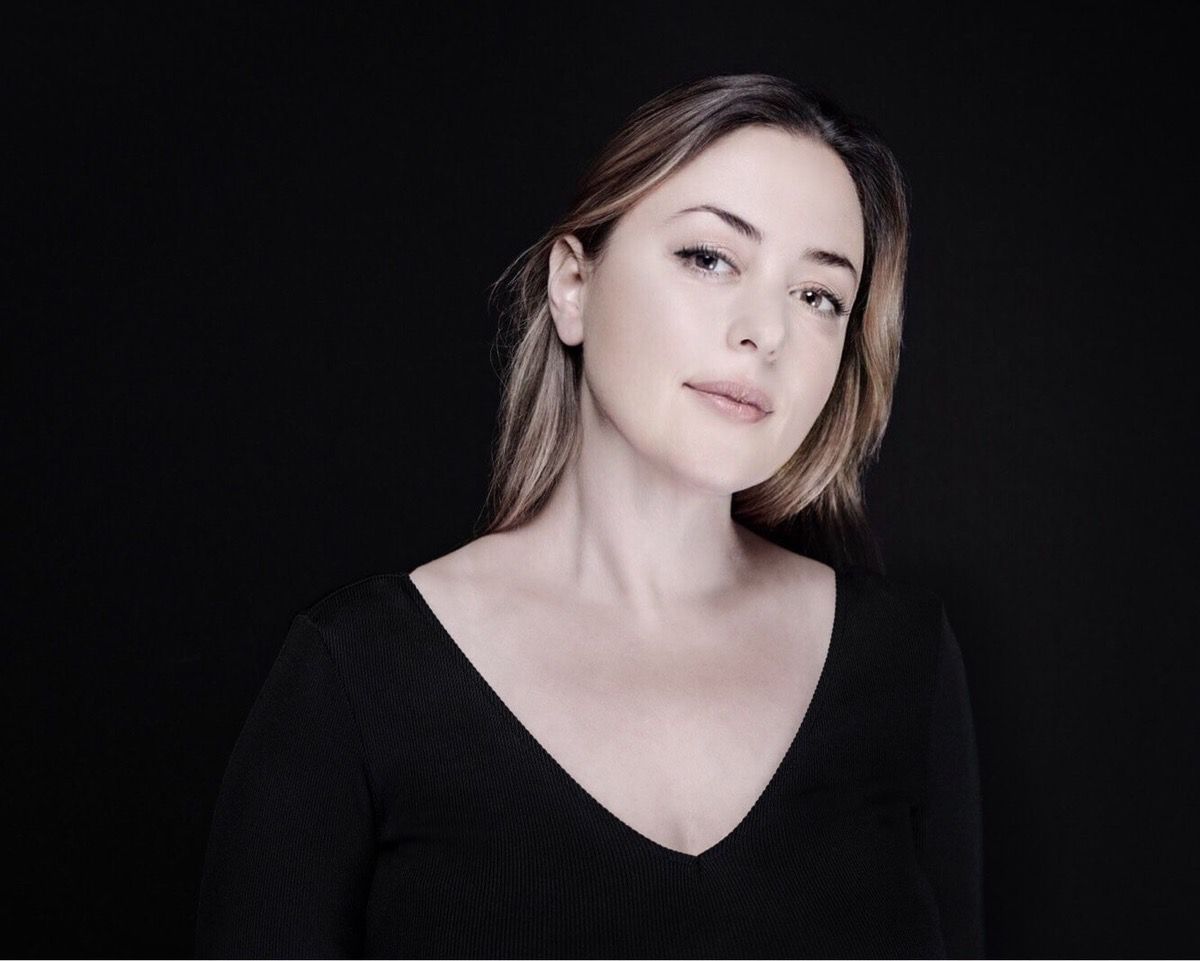 Composer Paola Prestini is one of numerous musicians and artists who've taken part in Art of the Piano over the past decade-plus. (Photo courtesy of Art of the Piano)
The show starts at 2 p.m. at Memorial Hall. While there's no cost to attend, guests need to make a reservation in advance.
The concert will also feature new works by Greenstein, MacArthur "Genius" Grant winner Tyshawn Sorey and Jessie Montgomery, a rising superstar recently profiled by the New York Times. Other celebrated pianists taking the stage that night include Jonathan Bailey Holland, Paola Prestini, Alvin Singleton and Peteris Vasks.
Pratt admitted this year's festival has a "Stillpoint flavor," but he tried to round out the season by adding a "captivating, diverse group of composer-pianists" who "fluidly blur the lines between various musical types" — classical and jazz; written and improvised and old and new.
Other pianists scheduled to perform at the festival are Conrad Tao, Stephen Prutsman, Aaron Diehl and Lera Auerbach, as well as up-and-coming performers Mikael Darmanie and Jeremy Ajani Jordan. Jordan, Darmanie and Diehl, all Black, will be the stars of African American weekend, July 15-17.
Master pianist Michelle Cann will play alongside Thomas Mesa on July 13.
Rounding out the mix are audience favorites like Alexander Korsantia, described in the Daily Telegraph as a "quiet maverick." Korsantia will premiere his "Petrushka" transcription. It's a reimagining of the classic ballet written for an entire orchestra by Igor Stravinsky, and Korsantia has taken all the orchestra parts and melded them into a virtuoso piano performance.
"(The festival) is a remarkable experience for anyone who's passionate about music, and about excellence," he said. "I thought it was very important that we have a diverse group of composers and I really wanted to have the Black voice represented throughout the performances and open dialogues."
Helping support, promote the next generation of great pianists
While there will be plenty of big names taking part in Art of the Piano, a center point of the event is emerging artists who are still trying to hone their craft and make a name for themselves.
Pratt, who also teaches at the famed University of Cincinnati College-Conservatory of Music (CCM), created the festival as not only a way to showcase top young piano talent but also gives them a platform to develop as artists.
A series of seminars, or "masterclasses," every festival offers a small group of "future master pianists" personalized instruction from a lineup of the world's most celebrated performers, composers and instructors, Pratt said. There are 11 masterclasses this season.
Art of the Piano's young artists, aged 15 and older, represent six different countries this year.
One of those young artists is Joshua Mhoon, a Chicago-based piano prodigy. The teenager felt "overjoyed" by the invitation to Art of the Piano. He looks forward to working with the "incredible instructors and composers" traveling to Cincinnati to take part. 
Mhoon called summer festivals a "staple" for a young classical musician.
"It's where friends are made and great collaborations happen amongst colleagues from around the world," he said. "We may not share the same life experiences, but over the weeks we spend together, we bond over our shared love of piano."
The masterclass tradition stems from an approach used by famed composer Franz Liszt, who'd bring together musicians to watch and listen as he taught one student at a time. 
Pratt sought to echo that experience through Art of the Piano by calling on some of the world's top teachers and performers to educate, mentor and support the still-blossoming pianists. The students get to show off their talent during masterclasses and faculty recitals.
Young artist concerts are July 7, 12, 19, 20 and 21.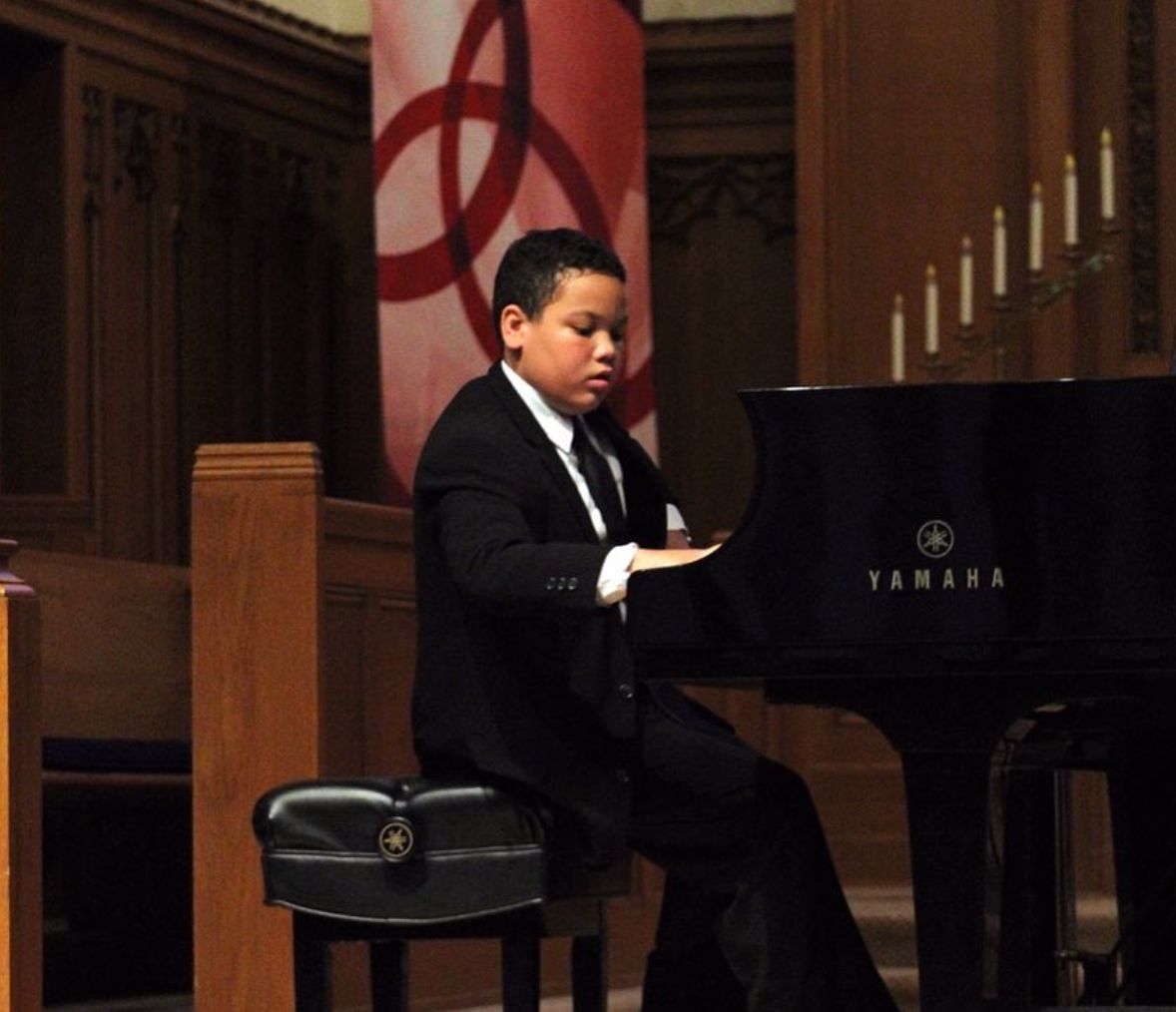 Young artist Joshua Mhoon will attend Art of the Piano. This is a photo of him performing in 2016. (Photo courtesy of Joshua Mhoon)
The first masterclass, or seminar, was Wednesday night at CCM on the University of Cincinnati campus. For two hours, Montgomery showed off a few tricks of the trade and answered questions from students.
Questions aren't just limited to playing technique and pedagogy, though. They'll also discuss every facet of beginning a career in music and the challenges that come along with it.
Masterclasses and talks are free to those with festival passes. Each concert ticket is good for admission to one masterclass over the course of the festival.
"After two years off, it feels so good to be with fellow artists and musicians, together, making beautiful things happen," said Sara Danner Dukic, the festival's general manager. She works closely with the young pianists and handles the application and audition processes.
The 2022 festival will feature a lot of new directions in music, exploring a greater range of pianistic styles with people who are "inventing new ways of realizing their dreams and careers, and in so doing creating broader examples of what success looks like for our young musicians," Pratt said in a statement.
The Art of the Piano program offers the young pianists unlimited access to CCM's practice facilities, described as an "all-Steinway (piano model)" school, Pratt said. Donors provide housing for the students.
More than 350 young artists have taken part in the festival since its inception 12 years ago.
"This year in particular is special, with all of the different styles represented, and many of the Stillpoint composers right here in rehearsals and class," Dukic added. "I feel like it's history in the making. There's nothing quite like putting on a live show — I hope to see lots of old friends and new faces this season. We have something for everyone."
In future years, the festival will also include the Nina Simone Piano Competition, which will give young, Black American pianists, ages 10 to 35, a chance to shine on a major stage in front of a distinguished audience of potential mentors, fellow musicians and concert presenters.
Winners of each age group will also go home with a cash prize and performance opportunities, including acceptance into Art of the Piano showcase. The competition will debut next year.
"They can look up at the stage and see somebody who's been exactly where they are," Pratt said of the competition. "They'll know that people just like them can go to great places if they have the talent and put in the practice to get there."
Additional information about Art of the Piano is available on the event's website.