CINCINNATI — Jose Salazar admitted to being surprised his high-end restaurant Mita's earned a nomination as one of the top restaurants in the United States from the James Beard Foundation.
What You Need To Know
The James Beard Foundation nominated nine Ohio eateries or business owners for its culinary awards program

Cincinnati has five semifinalists, including Mita's, which is up for restaurant of the year
Local leaders view the "Oscars" of the food world as a way to highlight Cincinnati's robust food scene
The Colombia-born chef said the flavors are second to none at his Spanish and Latin American-inspired eatery in downtown Cincinnati. But he wasn't sure how the New York-based culinary arts organization would view it compared side-by-side with eateries from better-known food cities like Los Angeles and Chicago.
To the excitement of him and his team, Salazar's 130-seat establishment at Fifth and Race streets is one of 20 venues in the running for Outstanding Restaurant of 2023.
Salazar leads a cast of five Cincinnati food-makers on the list of semifinalists.
The voting body for the awards features experts in their fields selected by a subcommittee for each program, according to the James Beard Foundation. The organization plans to announce the winners this summer.
"I'm flattered, of course, and also somewhat surprised," said Salazar, who's now received six James Beard nominations in his 14 years in Cincinnati.
Jose Salazar's Cincinnati restaurant Mita's is in the running for the James Beard Foundation's restaurant of the year. (Photo courtesy of Jose Salazar)
He has five total nominations for best chef in the Great Lakes region, including five since Mita's opened in late 2015. He's also received a nomination for his work at his eponymous eatery, Salazar, in Over-the-Rhine.
This is the first time one of Salazar's restaurants is in contention for a top prize.
Following last week's announcement, Salazar gathered his team for a champagne toast. He said he congratulated each cook, server and hostess for their respective role in the restaurant's success. He then slightly tempered that jubilation by reminding staff that the nomination may bring extra scrutiny from diners.
"They want to see if we can live up to the hype," said Salazar, who grew up in Queens, New York. "That's an extra pressure, but I welcome it and I think the team does, too. We feel like we should be at our best every single night."
Mita's isn't the only Cincinnati site in the running for James Beard hardware this year.
Chef Jeff Harris' fresh take on a Southern-style menu earned his OTR restaurant Nolia a nomination for Best New Restaurant.
The Outstanding Pastry Chef or Baker category features Chef Elaine Uykimpang Bentz for her work at Cafe Mochiko, an Asian bakery in Walnut Hills.
Chefs Francisco Alfaro of Mid-City in downtown and Hideki and Yoku Harada of Kiki in College Hill are on the shortlist for Best Chef in the Great Lakes region. The region comprises Illinois, Indiana, Michigan and Ohio.
"I got a text from a friend saying 'Congratulations,' and I thought, 'What are you talking about?'" Hideki Harada said with a laugh. "Seeing it online was kind of surreal. Being on that list is something every chef works for, so actually making it is just crazy."
The nomination was a surprise to Hideki partly because of how much he and Yoku, his wife, have overcome during their brief time in business. Kiki opened in College Hill's budding business district in Aug. 2019, just about six months before the pandemic lockdown.
"It's been a wild ride," said Hideki, noting that he and Yoku had to sell their house and car to get the business up and running. 
"We'd never actually done carryout prior to COVID, so we had to take some pivots and change our structure to kind of stay afloat," Hideki added. "Thanks to the support of the College Hill area and all of our locals, we could sustain it and then come out at the end."
More than just a food award
Since debuting in 1991, the James Beard Awards have become one of the highest honors for chefs, bakers, bartenders and restaurateurs across the country.
The 2023 Restaurant and Chef awards feature 23 areas. New this year is the Outstanding Bakery prize.
"Winning a James Beard Award is like winning an Oscar if you were in the film industry," said Grace Yek, a food writer and chair of Culinary and Food Science program at Cincinnati State Technical and Community College.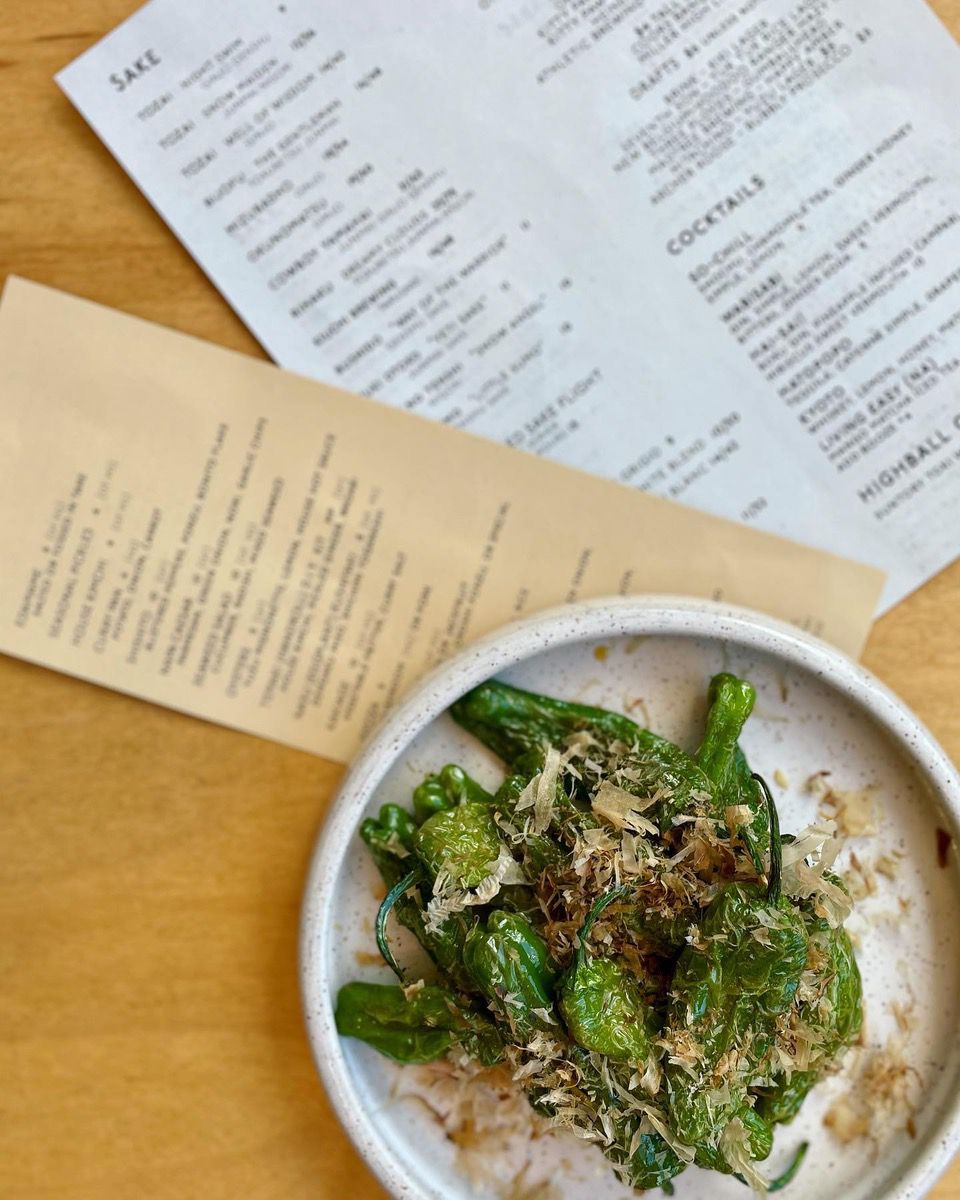 Hideki and Yoku Harada opened Kiki in College Hill just before the start of the pandemic. (Photo courtesy of Kiki)
"The feedback is pretty immediate when it comes to the food at a restaurant," she added. "But to get the formal acknowledgment and award by a prestigious organization such as the James Beard Foundation is to have accomplished another level of professional growth."
In previous years the James Beard Foundation seemed to emphasize bigger cities, particularly in the Greater Lakes region, Salazar said.
Chefs from Chicago have won the best chef in the region every year since 2016, and all but three times dating back to 2007. The foundation canceled the awards in 2020 and 2021 because of the pandemic.
While finalists aren't yet named, Salazar said he's pleased to see restaurants in places like Cincinnati and other cities across the region receiving recognition.
"We have a great deal of diversity in our food scene, particularly for the size we are. It's nice to see the James Beard Foundation recognizing restaurants that aren't what you'd consider your Western standard-bearers," Salazar said.
In total, there are nine Ohio semifinalists from areas across the state — Cincinnati, Columbus, Cleveland and Athens.
One of those is the creative team behind Larder Delicatessen & Bakery on West 29th Street in Cleveland. They're up for Best Chef: Great Lakes.
"Every day our employees work so very hard alongside us to cook and serve the most delicious food that we can," said Allie La Valle-Umansky, chef and co-owner of the upscale deli. "We're all extremely grateful and honored that our industry peers and all of our amazing Cleveland community feel that our food is some of the most delicious they can find."
Valle-Umansky mentioned the award is more than just a personal accolade. She said it shows that Cleveland can compete with world-class food cities such as New York and San Francisco.
"The rust is gone from this Rust Belt city," said Valle-Umansky. "We've sanded the surface and buffed it up."
Anastasia Mileham, executive director of Cincinnati Experience, said the awards showcase to the country what residents of southwest Ohio have felt for a long time.
She noted that in her work to promote the city she's constantly trying to overcome the moniker "up-and-coming foodie scene" in national publications. "Cincinnati is an established foodie town" dating back to the influx of immigrants who built Findlay Market in 1852, she added.
"The diversity and abundance of our chefs and restaurants continue to land us in publications from 'Saveur' to 'Travel + Leisure' to 'Food & Wine' and beyond," Mileham said. "It's the reason I'm able to entice travel writers to the city, which in turn attracts attention to Cincy as a travel destination and a great place to host meetings and conventions."
The James Beard Foundation plans to announce finalists in each category on March 29. A celebration for the winners is set for June 5 at the James Beard Restaurant and Chef Awards Ceremony in Chicago.
Salazar stressed he doesn't know what to expect over the next coming weeks and months. But win or lose, there's one thing about which he said he remains certain.
"It's a really good time to be a diner in Cincinnati," Salazar said.